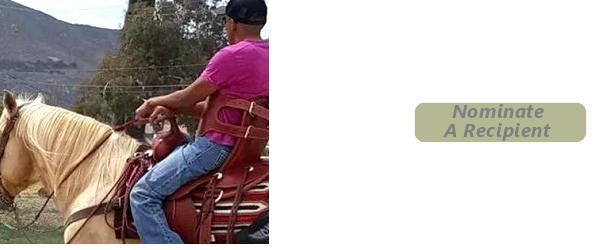 Jockey Oscar Andrade
3rd recipient of the Sam Thompson Memorial Foundation
Jockey Oscar Andrade was involved in a spill in 2001 that left him a T-4 paraplegic. Oscar's only request during his rehab was to be able to ride a horse again. 2 months after his accident he was enrolled in a rehab program that allowed him to get back on a horse. It was the only thing he had ever known since he started riding at age 8.
Oscar and his wife Elena contacted the Foundation asking for a saddle that would allow Oscar to return to doing what he loved. The Foundation together with Hickman Saddlery had a custom saddled designed and made just for Oscar that would allow him to start riding again. Now he will be able to return to doing what he loves.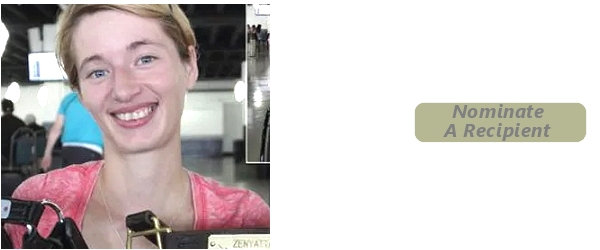 Jockey Alyssa Selman
2nd recipient of the Sam Thompson Memorial Foundation
Jockey Alyssa Selman was thrown to the ground and seriously injured when the horse she was riding clipped hooves with the horse in front of her. That night, she underwent surgery for a fractured verebrae and badly damaged spinal cord. At the time of the surgery, the doctors were unsure if Alyssa would be able to ever walk again.
Shortly after Alyssa's accident, the Sam Thompson Memorial Foundation for Disabled Jockeys heard about her story. The Foundation contacted Alyssa and her physical therapist in order to offer assistance. Alyssa asked the Foundation if she could possibly get a wheelchair that was not specifically covered by her insurance. The Foundation's response was a resounding "yes!"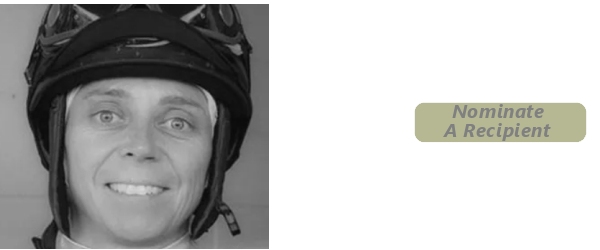 Anne Von Rosen
1st recipient of funds from the Sam Thompson Memorial Foundation
Q-RACING JOURNAL—MARCH 2, 2015—Jockey Anne Von Rosen, who was paralyzed in a riding accident last spring, has received a donation from the Sam Thompson Memorial Foundation for Disabled Jockeys.
The executive board of the Thompson Foundation was made aware of Von Rosen's situation; although Von Rosen owned a vehicle, she had no way to drive without hand held controls. The board chose her to be the very first recipient of the very first foundation donation in the form of hand-held controls for her truck.
"As Anne thanked them for the support, they could hear the emotion in her voice," noted the Foundation press release. "At that moment, it became clear that The Sam Thompson Foundation was on the right track. It's equally clear to all those involved with this young foundation that many jockeys and their families would benefit from future donations."
Since she began riding in 2001, Von Rosen rode 56 winners from 507 starters in American Quarter Horse races, with earnings of $398,274. Among the horses she rode are stakes winners Mr Hawkins, Dakota Lane and Dashing By By. On March 11 at Turf Paradise, the horse she was riding fell, resulting in a serious spinal injury and paralysis of her legs.
AQHA News and information is a service of the American Quarter Horse Association. For more news and information, follow @AQHARacing on Twitter, watch the AQHA Racing Newscast and visit www.aqharacing.com.
Additional Recipients
Sal Martinez