Sam Thompson Memorial Foundation SILENT AUCTION Slideshow: Sept 3 – 5, 2021
AT THE AUCTION
Thank you everyone for your support of the Sam Thompson Memorial Foundation's Scholarship Auction this year!!! A special thank you to Forrie J. Smith for coming out and doing a meet and greet during the auction. With Forrie's help we raised over $59,000 this year!!!!! Thank you again to all the wonderful donors and buyers, without you this would be possible!!!
September 3 – 5. 2021
Auction will take place during the Ruidoso Downs Select Yearling Sale
Thanks to our generous donors and buyers, we have raised over
$245,000 to help 53 recipients continue their education for 5 years!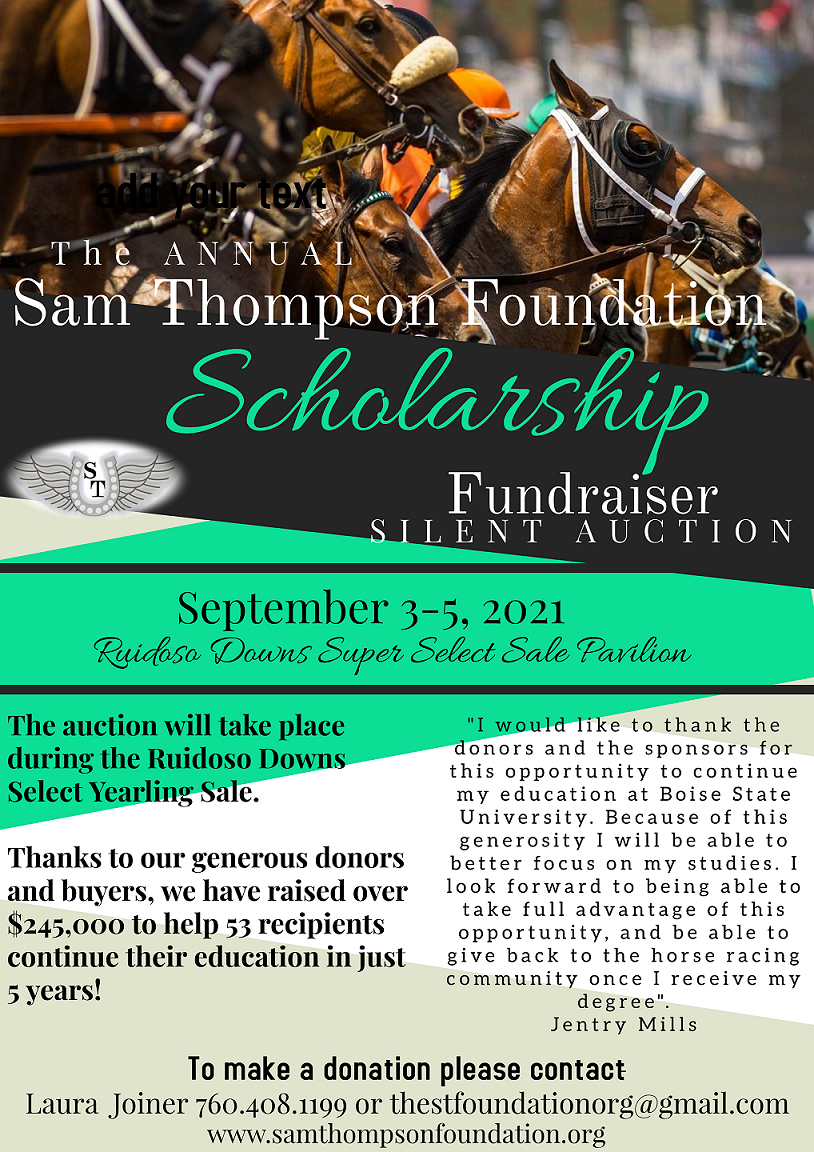 TO MAKE A DONATION, USE THE DONATE OPTION BELOW: