Sam Thompson Memorial Foundation SILENT AUCTION: Jan 13-15, 2022
The Sam Thompson Memorial Foundation Scholarship Fundraiser
The Sam Thompson Memorial Foundation is proud to announce the Sam Thompson Memorial Foundation Scholarship Program. The Foundation is offering scholarships to candidates from the horse racing community. Our scholarships will be awarded to recipients attending 2 or 4 year colleges and vocational or technical schools.
The Heritage Sales Company has graciously allowed us the opportunity again to host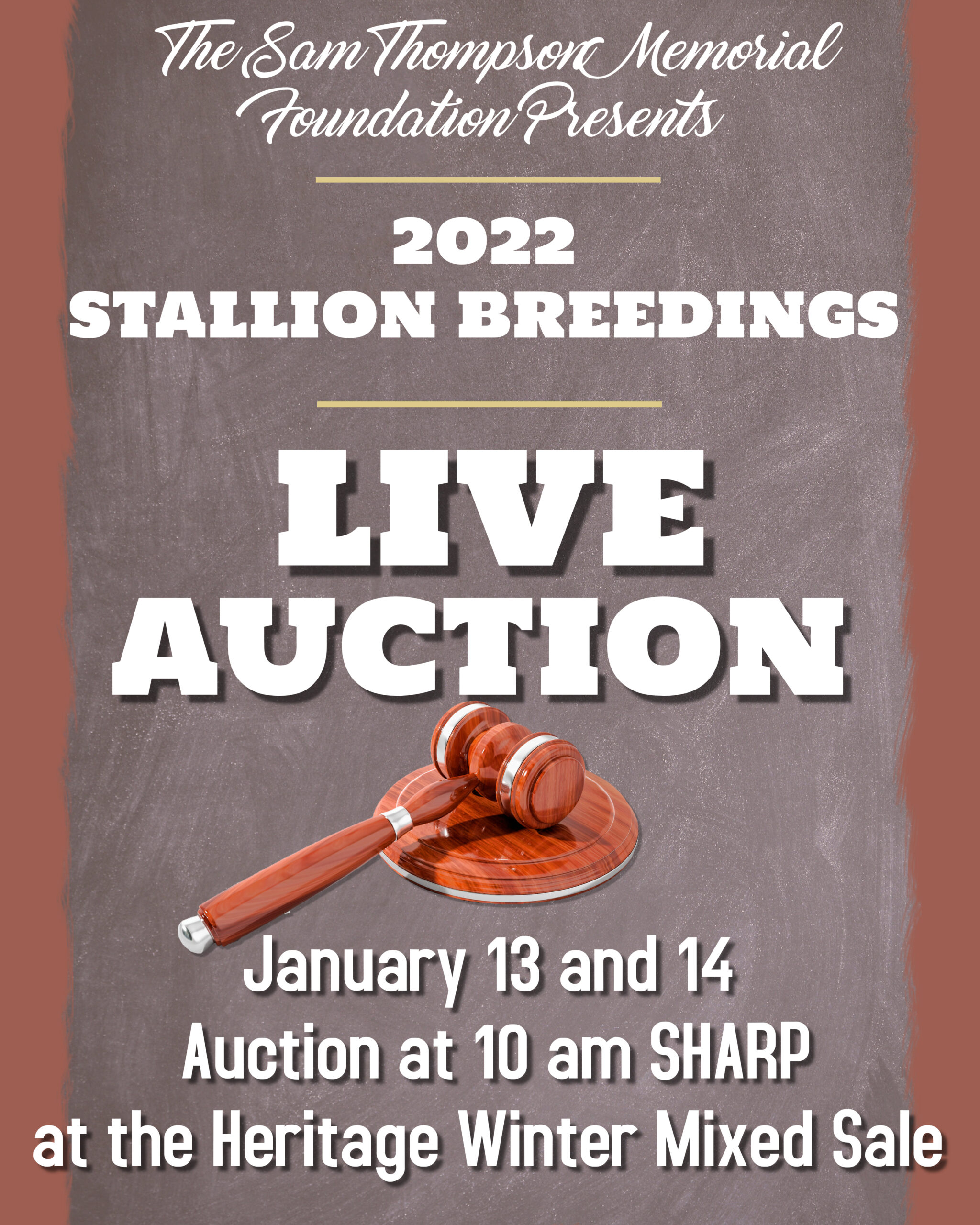 a silent auction during the Winter Mixed Sale (January 13 th -14 th ). They have also graciously offered to host a live auction again this year to auction off stallion breedings to some of the top stallions in the race horse industry. The stallion breedings will be auctioned at 10am sharp prior to the start of the
sale on the 13th and 14th . 100% of the auction proceeds will go towards the scholarship fund.
Generous donors like you are the key to our success and make it possible for The ST Memorial Foundation to provide scholarships to kids from the horse racing community whose families may not be able to afford college. To date we have raised over $320,000 and have helped 62 deserving recipients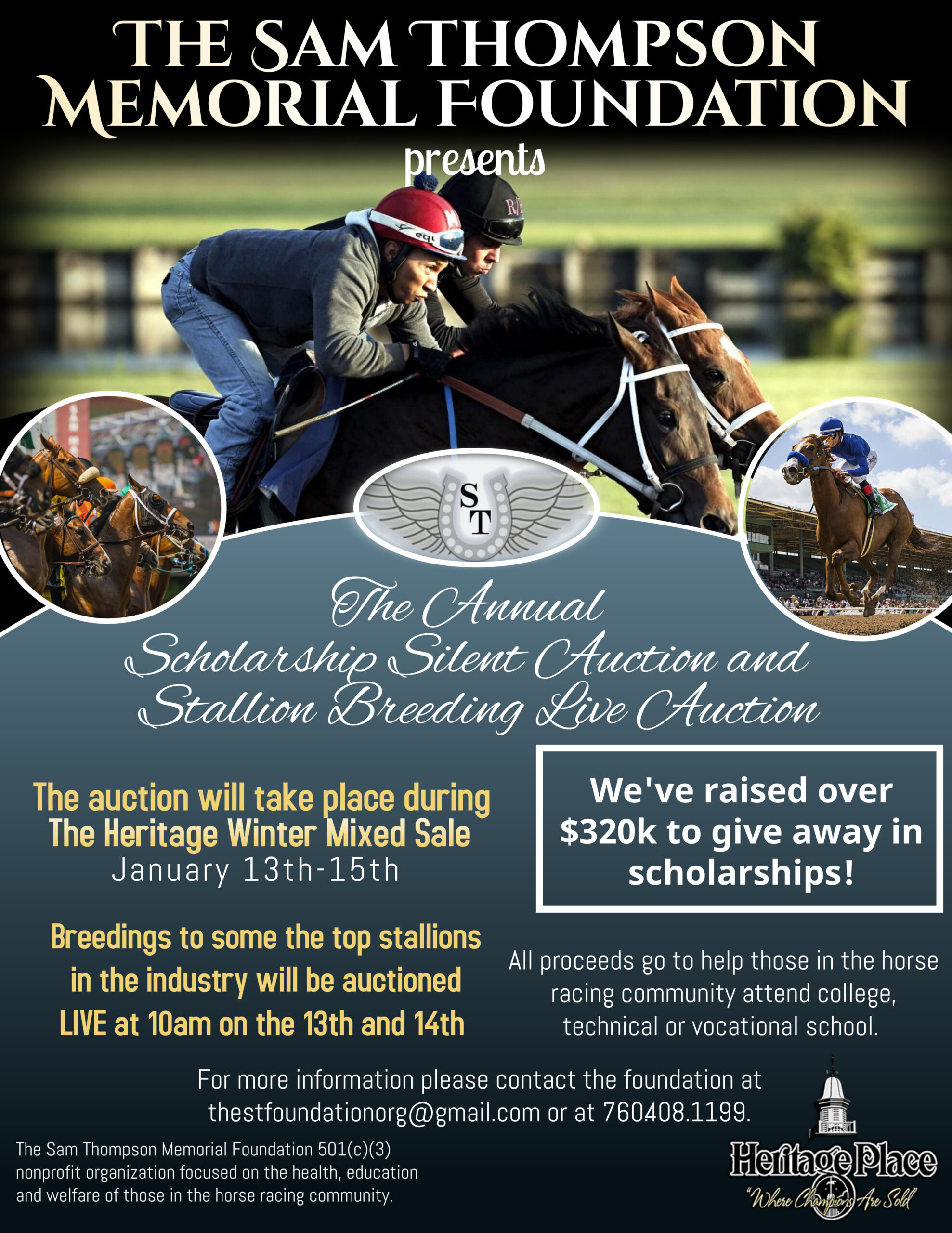 continue their education.
Your donation will be listed on the Sam Thompson Memorial Foundation website, The ST Facebook event page and will also be included in all other press releases we publish.
HOW TO DONATE
Please complete the convenient form below to notify the STMF of the item(s) you wish to donate.

_________
Please mail your donation to Laura Joiner at 903 Mesa Roja Trail NE, Rio Rancho, New Mexico 87124.
All donations are tax deductible and a W9 can be provided upon request.
We thank you for your time and consideration and we hope that we can count on your support to help us.
TO MAKE A MONETARY DONATION, USE THE DONATE OPTION BELOW: